---
---
The Group

Mariel y Carla have been working together since 2014 as members of the Andean music research group Muruqu. In 2020, Mariel composed the piece "Amtasiña" for Quena and fixed support, which has been recorded by Carla as a member of the contemporary music ensemble Maleza. Last year 2022, they collaborated in a piece composed and performed by them using a 3D sound. Nowadays, both of them are members of a traditional music group that performs moseñada, that is called La Nueva Sensación. Moseñada is a type of traditional music performed in many Andean communities in Bolivia. La Nueva Sensación is a group specialized in Moseñada that performs in traditional communities and also in the city of La Paz, where almost every member is from.

Juan Jose Zenteno Aka Jo-Ta works with Mariel and Carla since 2022. Specialist in video projection, he adds a new perspective to the sound from the visual field to enter into a composition synergy.





Carla Derpic Carla Derpic is a Bolivian quena player, a traditional Andean flute, and other traditional wind instruments from The Andes region, based in La Paz. Deeply involved in both traditional and contemporary experimental music, Carla is a member of different musical projects. In addition, she is an active collaborator in a wide range of music genres and multidisciplinary artistic projects.
https://cevichemixto.bandcamp.com/album/volumen-1-ep
Mariel Terán Mariel Terán is a composer and performer from La Paz-Bolivia. Works mostly with sound and movement, but also improvisation using sound objects and native instruments from Bolivia. As a performer, focuses on native music, contemporary music and improvisation, using many kinds of instruments.
https://soundcloud.com/moulitie
Jo - Ta, Juan José Zenteno P. Juan José Zenteno, Aka Jo-Ta works with recycling materials like wood, metal, marble and video projector components. Which matches with digital data from video to image and ambient sound through real time video techniques (mainly Video Jockey). He has a background in Visual Anthropologie and Environmental Engineering.
https://vimeo.com/314014703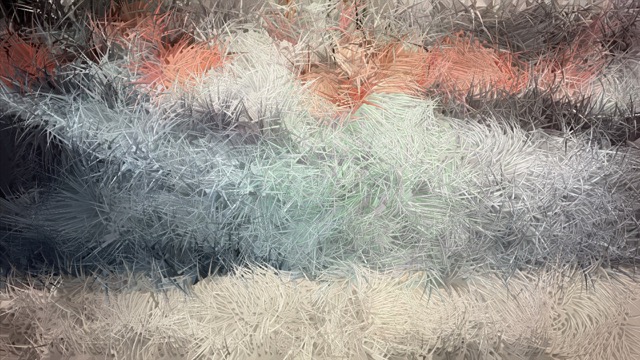 Phoenicoparrus, oasis plus. Work in progress. Geneva, Switzerland 2022-2023.




Performance of the multichannel immersive composition work within the framework of the Sonandes 2022 Biennial. Ensamble Maleza. Teatro Galpón, La Paz - Bolivia. 2022




Entrance of Carnival, Tarkas Jila Uta Manasaya Ensemble.Cuarahuara de Carangas, Oruro Department - Bolivia. 2015



Alma Pinkillo, Feast of All Saints with the Ensemble of study and practice of traditional Andean music Muruqu. La Paz - Bolivia. 2014




Hering Berlin.Germany. 2019, 2022, 2023.