---
---
Performance / AV Installation Collective.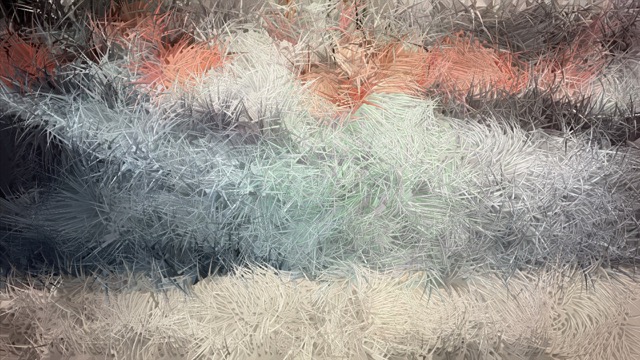 The Group
Mariel Terán
y
Carla Derpic
have been working together since 2014 as members of the Andean music research group Muruqu. In 2020, Mariel composed the piece "Amtasiña" for Quena and fixed support, which has been recorded by Carla as a member of the contemporary music ensemble Maleza. Last year 2022, they collaborated in a piece composed and performed by them using a 3D sound (copiar lo que pusimos en la anterior postulación). Nowadays, both of them are members of a traditional music group that performs moseñada, that is called La Nueva Sensación. Moseñada is a type of traditional music performed in many Andean communities in Bolivia. La Nueva Sensación is a group specialized in Moseñada that performs in traditional communities and also in the city of La Paz, where almost every member is from.
Juan Jose Zenteno
Aka
Jo-Ta
works with Mariel and Carla since 2022. Specialist in video projection, he adds a new perspective to the sound from the visual field to enter into a composition synergy.
More Info...
EXTRAPOSITION 2.0

Performance / AV Installation
︎︎︎ Category: COLLABORATION
︎︎︎ Place: BERLIN, DE
︎︎︎ Year: 2019
5 porcelain vessels, video projection, 4K video.

A dialogue between Stefanie Hering and Jo - Ta, where the porcelain presents the mountains in the winter season, as its spirit in a light format.
XI Sud American Olimpic Games - Bolivia 2018

closing and opening ceremony
︎︎︎ Category: COMISSION
︎︎︎ Place: COCHABAMBA, BOL
︎︎︎ Year: 2018
A video mapping project realized with a multidisciplinary team: Visual.Com (BO), United VJ's (BR -PT), Rebeam GmbH (DE) and Jo - Ta (BO-DE-IT). Togehter with more then 750 dancers on the socer field and 12 video projectors 20.000 Ansi Lumens each.
PHONE CUE

Site - Specific Installation
︎︎︎ Category: COLLABORATION
︎︎︎ Place: MANILA, PH
︎︎︎ Year: 2018

2 figures (4cm tall), social media snapshots, Full HD video, video projection, sound ambient, .
Where people contemplate the salvation of the internet waiting for the digital encounter with love.